Clients Served
Drain & Sewer Cleaning | Septic Tank Installation & Pumping | Rooter Services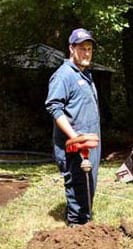 SEPTIC TANK CARE
Over 35 Years of Experience:
More than just know-how. It translates into relationships…and trust.
Over the last 35 years the Drain Doctor has been trusted by thousands of families, school districts, and others in our community with their septic tank care.
Customer service and quality service are keys to our success. And while servicing homeowners will always be the mainstay of our business, our work with major entities speaks volumes about how we approach our relationships.
Our larger customers include:
PGE
Clackamas County Parks
State and Federal Parks
Forest Service
Call Molly at 503-630-7802 to set up an appointment or get expert advice on septic tank care.